At Engineered Products, we're focused on one thing— maximizing space. We have provided material handling and storage solutions to warehouses just like yours for over half a century. Our solutions maximize space and operational capabilities, while minimizing costs.
Every inch and every dime is optimized at Engineered Products.
Take your pallet racking to the next level. Engineered Products' Conventional Static Pallet Racks are built to our first-class standards of quality and are compatible with other major pallet …
Selectrak carton flow racks install into any suppliers new/existing pallet rack or pick modules, allowing both pallet flow and carton flow rack to be utilized in the same structural rack system. Shelves and intermediate …
Pallet flow rack consists of Engineered Products in-house designed and manufactured boltless pallet rack or structural pallet rack integrated with our in-house designed and manufactured gravity flow …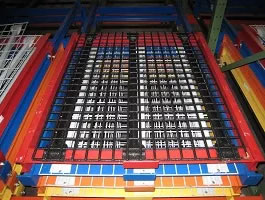 In push back rack systems, pallets are placed on nested rolling carts, which slide from the front of the pallet racks to the rear of the pallet rack on a gently graded slope. Pallets are both loaded and unloaded from the same …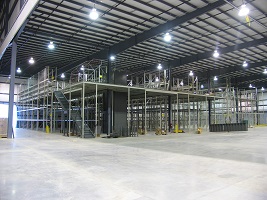 Warehouse Pick Modules are high density storage systems, that integrate various storage solutions (pallet flow rack, carton flow rack, pallet rack, push back rack, mezzanine rack) …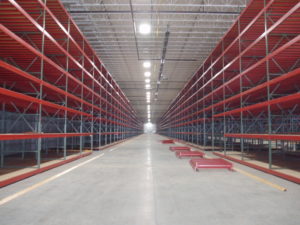 Structural Warehouse Racks Whether your structural warehouse rack system requirements include mezzanine rack, cantilever rack, or structural pallet rack , in either a …
Engineered Products offers expertise in Automated Storage and Retrieval systems. From Shuttle Racking, Unit-loads, Mini-loads and AS/RS rack-supported buildings, to large-scale …
Engineered Products has been designing, manufacturing, and installing structural rack-supported buildings, rack-supported warehouse, pick modules, automated ...
Material Handling Industry Associations